2-MINUTE READ
Maison des Soeurs Macarons: Taking its sweet treats online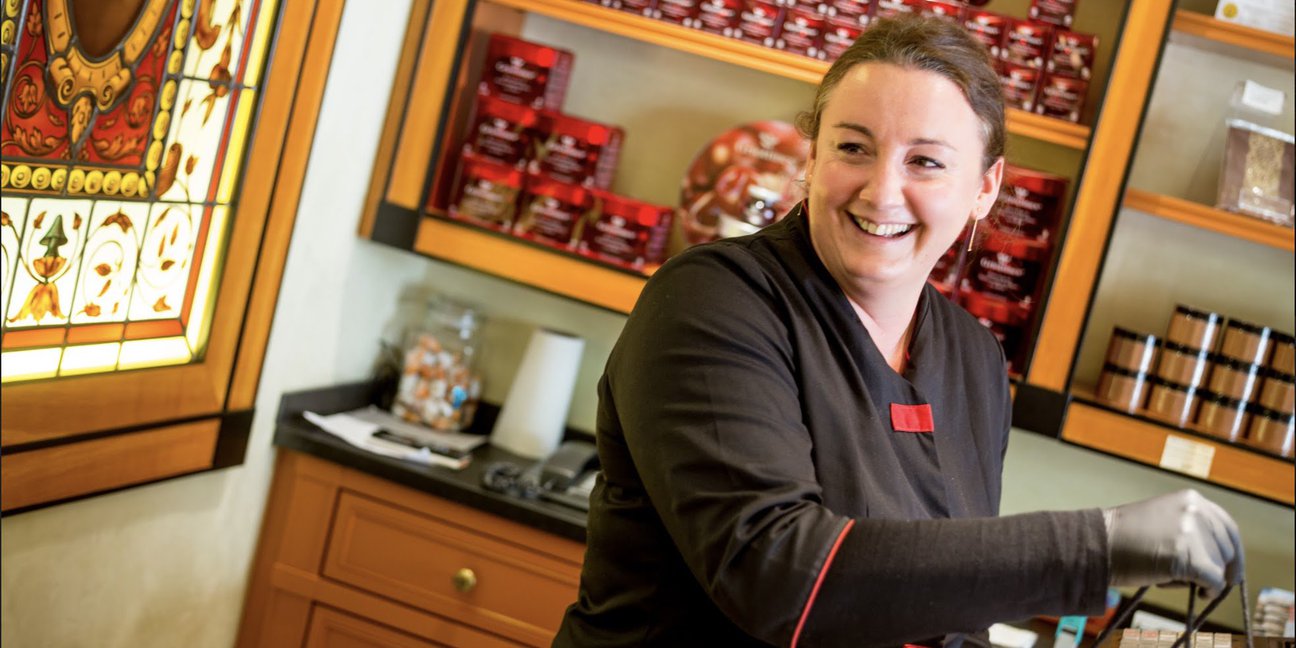 Business and Services,
Retail
La Maison des Soeurs Macarons is an institution in Nancy, renowned for its famous macaroons. "The real ones,'' immediately mentions Nicolas Genot. "A round cake, slightly cracked, made with almonds, sugar and egg white, nothing else." In this family-run business, created more than two centuries ago by Benedictine sisters, the secret of the recipe for the flagship product is passed down from generation to generation. Before taking over the House, Nicolas Genot learned everything from his father in the 2000s. It is therefore as much a delicious candy as a piece of history that the clients of the House come to seek.
And then the spring of 2020 arrived, and lockdown with it. "Frankly, it was not an easy time. We were allowed to open, but in people's minds, confectionery was second to bakeries and pastry shops - as I understand it. To remedy this, Nicolas decided to look into the digital side of his company. "Until then, my social networks were dormant and my site was not running at full speed. So I decided to contact Google's Digital Workshops, which were very responsive, he recalls. "I spoke weekly in March and April with a coach, who helped me set up a Google Ads account." And thanks to these publicity nudges, the company landed a few hundred orders.
Convinced, Nicolas Genot then enlisted an intern at the beginning of May to take care of digital communication: Samantha, who submitted her application after typing "Nancy specialty" into Google. "When I arrived, no one really had time to manage social media and the website," recalls the student. To boost sales, Samantha is implementing exclusive online offers. Above all, Samantha is also taking over on Google Ads, always with the support of Ateliers Numériques. "The trainer gave me some very useful tips regarding reach. The results are convincing: the volume of orders on the site is increasing, while the community on social networks has doubled". "Samantha deepened and refined what I had started, and the effect was felt in online sales but also in stores," says Nicolas Genot. For him, this digital shift has made it possible to "save the furniture".
Samantha has since joined Millau for a work-study program, but she has fond memories of her adventure in Nancy: "I was very independent and I was able to put my ideas into place. It's a real plus for my professional development. Nicolas Genot has decided to hire someone to deal with these issues throughout the year". Nicolas concludes: "We are an authentic old house, but you have to know how to adapt and live with the times, which you did in small steps. But this crisis has forced us to lengthen our stride, and that's good. "
Improving the visibility of my website has allowed me to relaunch my business. For Easter, I had 400 customers online, half of whom had never been to the store!
NICOLAS GÉNOT, BUSINESS OWNER, MAISON DES SOEURS MACARONS