3-MINUTE READ
How Eirini boosted her sales by launching an e-shop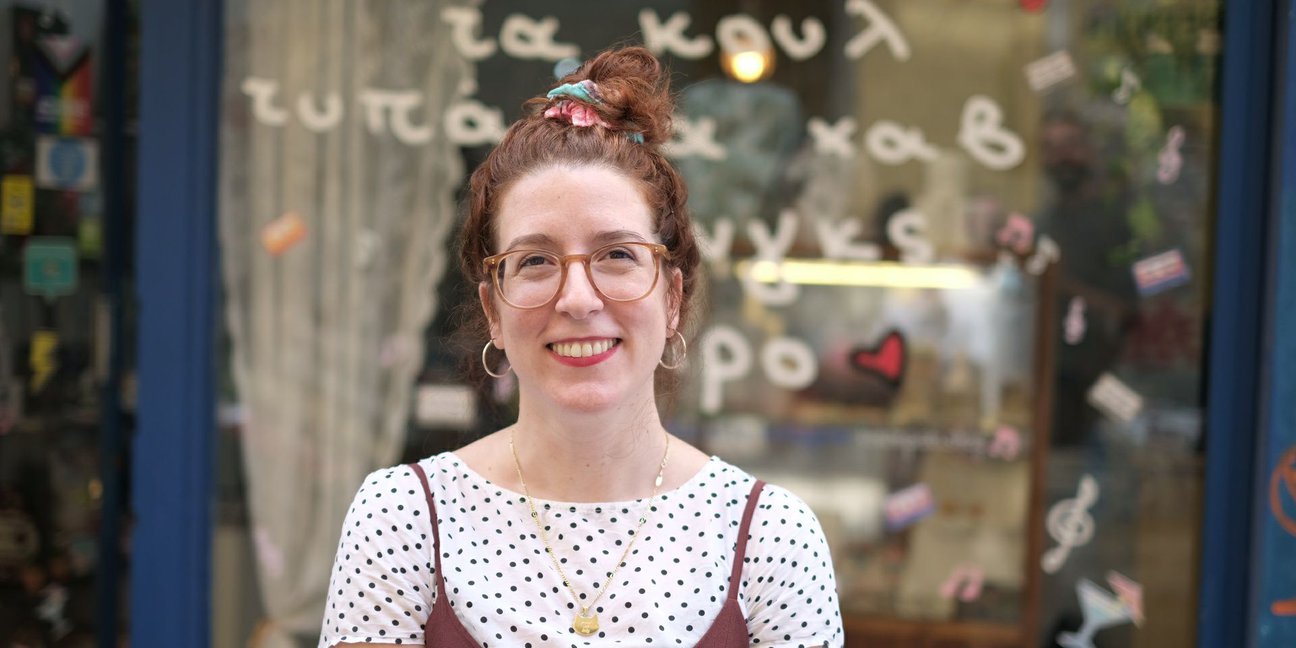 "I began with a little naivety about what it meant to own a business, with just a few products and a window display."
Eirini's gift and clothing store Koumpaki in central Athens was born out of her passion for illustration. Over the course of a few years she transformed a series of quirky sketches and messages into a product line and began to build a business.

"My grandmother, who passed on her love for fashion and craftsmanship, used to call me Koumpaki ('little button' in Greek) and the store's name was my way of honouring her."

Koumpaki opened in 2014 and within a few years, Eirini's playful sketches and messaging helped her business start to grow.
"I enjoyed designing my products and building a relationship with customers who stumbled upon the store. Soon after, I began posting my products and ideas on social media."

Before Eirini knew it, the number of social media followers grew to several thousand, well exceeding the number of customers in her physical store, inspiring her to make the leap into e-commerce. "The risk of launching an e-shop was small while the potential rewards were high. I looked into it further, discovering Google's Basic Principles of Digital Marketing course which gave me a broad overview of what to consider, including starting an e-shop and helping customers discover my business online. As a result I gained new appreciation of how to promote my business to customers not only across Greece but throughout the world. The courses were clear and straightforward. Soon the e-store was ready and sales began to increase, driven by orders placed from all over the world."

Today Eirini divides her time between connecting with customers in her physical store and promoting her online business, with her e-shop now generating around 20% of the business' sales. Her online presence, both via social media and her website, has also helped to increase traffic to her physical store as some customers recognise her brand whilst in town.

Through technology, entrepreneurial craftspeople like Eirini are creating opportunities to share their creativity with the world.
"With orders from Athens to Zimbabwe, I was humbled by how e-commerce had given my 30m2 store a worldwide presence."
Eirini, Owner