2-MINUTE READ
Google tools that help Philippos' family business grow, reaching customers all over Greece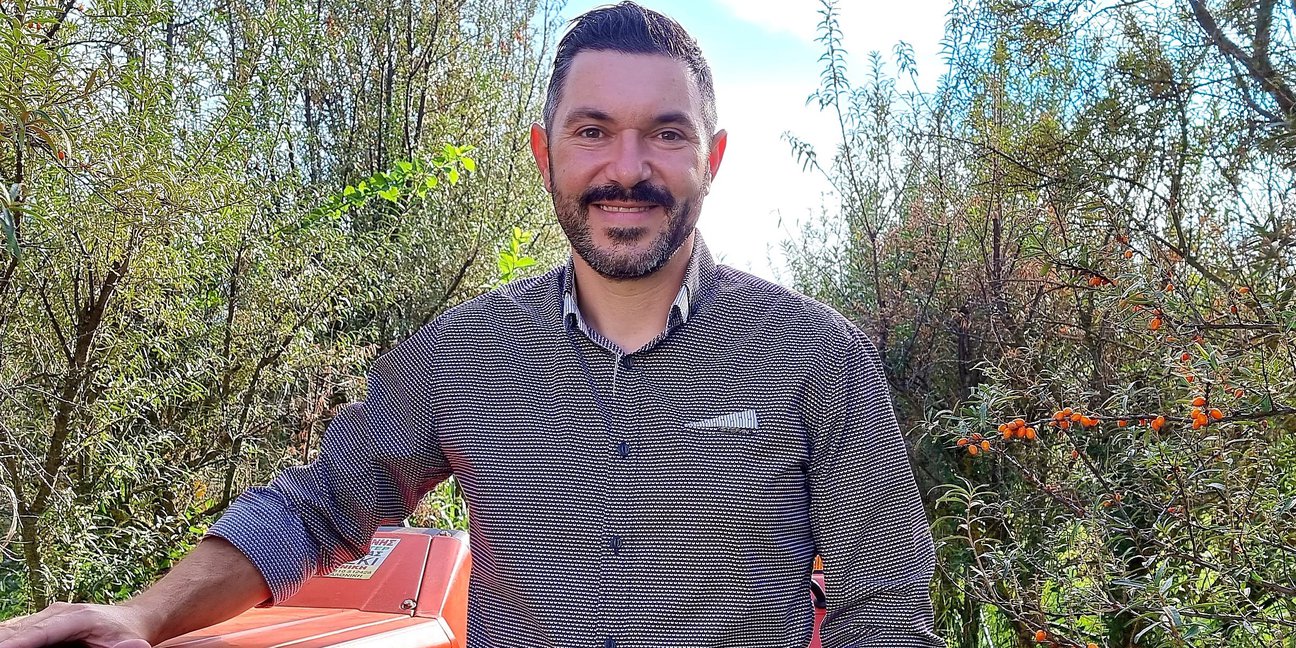 The miracle berry that fuelled an army — it was Alexander the Great who first noticed the curative effects sea buckthorn berries had on injured horses and gave the plant its official name 'Hippophae', meaning "bright horse", introducing it into Greek culture as something of a cure-all.
Centuries later, Fillipos took up growing the plant at his home in Konitsa, a rural village in the North-western part of Greece. As time drew him deeper into the practise of cultivation, he also deepened his understanding of the plant's medicinal properties, and eventually made the decision to devote himself entirely to working with sea buckthorn and other superfoods, turning his passion into a pharmaceutical business called Elixirio.
To date, the business has grown over a thousand trees of sea buckthorn, all nurtured sustainably, free from pesticides, with Filippos overseeing every step of the process personally, from the moment the trees are planted until the harvested fruit is sold.
His first attempts to promote his products using digital marketing were simple, with a basic website that served as a digital window into the business — offering a few details about the company and its products. Filippos knew there was an opportunity to grow his business by enabling people to shop online, rather than having to place orders in person. "I saw there might be an opportunity to sell to people all over Greece, so I decided to reach out to a Google Online Advisor who offered me a consultation on digital marketing, tailored to my business's needs, for free."
Following the advisor's guidance, Filippos began work on a new website with a simple checkout process and mobile friendly design. He incorporated keywords such as 'ippofaes', 'ippofaes supplements', 'ippofaes superfood' on the website, and pretty soon "Elixirio" began appearing at the top of search results for superfood supplements. He also encouraged customers to leave reviews on his Google Business Profile to strengthen trust in the company for online shoppers far and wide.
His passion for offering people a more human, supportive online shopping experience began showing up in Fillipos' sales figures. So he didn't stop there. He began filming his own YouTube videos, where he presents his products and their health benefits, so customers can better understand which might be right for them.
"I use videos to build up a more personal, trusting relationship with my customers. When we speak on the phone, customers talk as if we've known each other for years.
Following these improvements, over the course of the next 24 months, Phillipos received 3,146 orders via the Elixirio website, marking a turning point for his business.
"The knowledge I gained through the Digital Marketing consultations with Google's Online Advisor was key to growing my business into what it is today. It's amazing to see our products traveling all over Greece."
Taking the time to notice people's needs and cater to them, speaks to the humanistic approach that carries through everything from Fillipos' products to his customer relationship building, to the online shopping experience he designed. Just like Alexander the Great, centuries ago, stopping to notice the details under his nose, revealed something miraculous.
"The knowledge I gained through the Digital Marketing consultations with Google's Online Advisor was key to growing my business into what it is today. It's amazing to see our products traveling all over Greece."
PHILIPPOS, OWNER, ELIXIRIO