2-MINUTE READ
This startup provides non-intrusive audio adverts for mobile games — allowing developers to make better games, without interrupting players' experience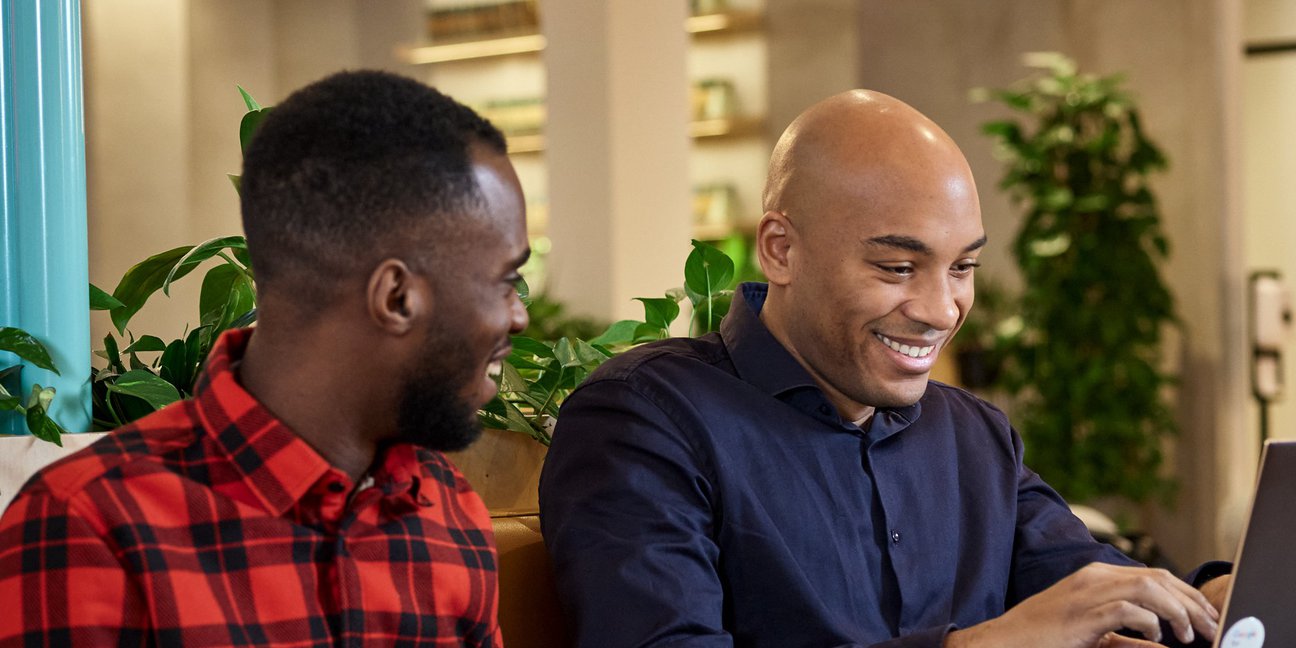 As a keen gamer, Christian Facey was well aware of the interruption some video ads can cause during mobile gaming. He also had the skills to do something about it, as he spends much of his leisure time developing mobile games and producing hip hop and jazz music. It was only when he started adding his music to games, though, that he came up with the idea of using audio ads — giving developers a way to make money, without disrupting the user experience. He teamed up with his friend, coder and software engineer Wilfrid Obeng, and AudioMob was born.
"I had started messing around with streaming music into my own games for fun and then thought: rather than streaming music, there's an opportunity to stream in audio ads," explains Christian. "I was aware that the audio market is growing really fast — it's a $10 billion market, and mobile gaming is a $100 billion industry growing 5% a year. And no one had actually attempted to stream audio ads before."
Christian took the idea to Wilfrid, who began assessing the technical complications, investigating why the idea had not already been developed, and analysing how it could be beneficial for gamers, advertisers and developers alike. "It took a lot of research, development and understanding," explains Wilfrid. "It's a complex procedure to make sure that it isn't annoying to the user while they play, and also ensuring we're doing more technical stuff. Take audio passback, for instance – 61% of 18 to 24 year olds are listening to music while gaming – so what we do is we pause the audio source that they're currently listening to, play the ad, and then return your music back to you from the same spot. Our plugin also has volume detection, so if device volume falls below a certain threshold we incentivise the user to increase their volume using an unmute prompt, this means we know our engagement is accurate and that people truly are listening".
Confident they had a product worth pursuing, the friends left their jobs and set up AudioMob in January 2020. Looking to be surrounded by like minded entrepreneurs, they became members of Google for Startups' London Campus a month later. From here, the pair became part of the Google for Startups Black Founders Immersion Programme in September 2020, giving them the opportunity to upskill further.
"I would say Google for Startups was critical to some of our initiatives," explains Christian. "From a commercial standpoint, there was a huge amount of access to senior individuals, such as managers and directors of the apps team — and there was access to the advertising teams of Google's DV360, who are now going to become potential partners and clients of ours. We got a lot of access to very senior segments of the company and it helped validate what we're doing, as well as helping us learn more about the market that we're entering into."
Wilfrid found the programme just as useful on the technical side. "I think the programme was great in terms of access to the product team," he says. "Having them deliver information around what we can do in regards to product and product roadmap. We had Craig O'Boyle, Head of Apps and Gaming at Google UK, as a mentor – he helped us understand what the games industry would expect from us, and also supported us to build our network within the gaming sphere."
The startup has since raised $16 million in funding and has clients that include Warner Music, BMG and Nestle. Wilfrid and Christian were listed in the Forbes 30 under 30 Media and Marketing category for Europe in April, and this month, they were selected from 800 applications across Europe as one of 30 startups to receive a grant from Google for Startups Black Founders Fund – a Google initiative to tackle the lack of diversity in tech.
AudioMob now plans to grow their team of eight permanent employees and five contractors, bring more developers and advertisers on board, and has set up a mentoring programme which is targeted at 18-25 year-old Black students but open to all backgrounds.
"In terms of company journey, I would say it's going well enough to the point where we do not have the headcount to keep up with our traction," says Christian. "It's a sign that things are going really, really well and we're thrilled for the future and excited to keep growing."
"I would say Google for Startups was instrumental, perhaps even critical to some of our initiatives. From a commercial standpoint, there was a huge amount of access to senior individuals, such as managers and directors."
CHRISTIAN FACEY, CO-FOUNDER AND CEO, AUDIOMOB