2-MINUTE READ
How one startup is using machine learning to mitigate bias during the hiring process — as Google helps them to reach more organisations than ever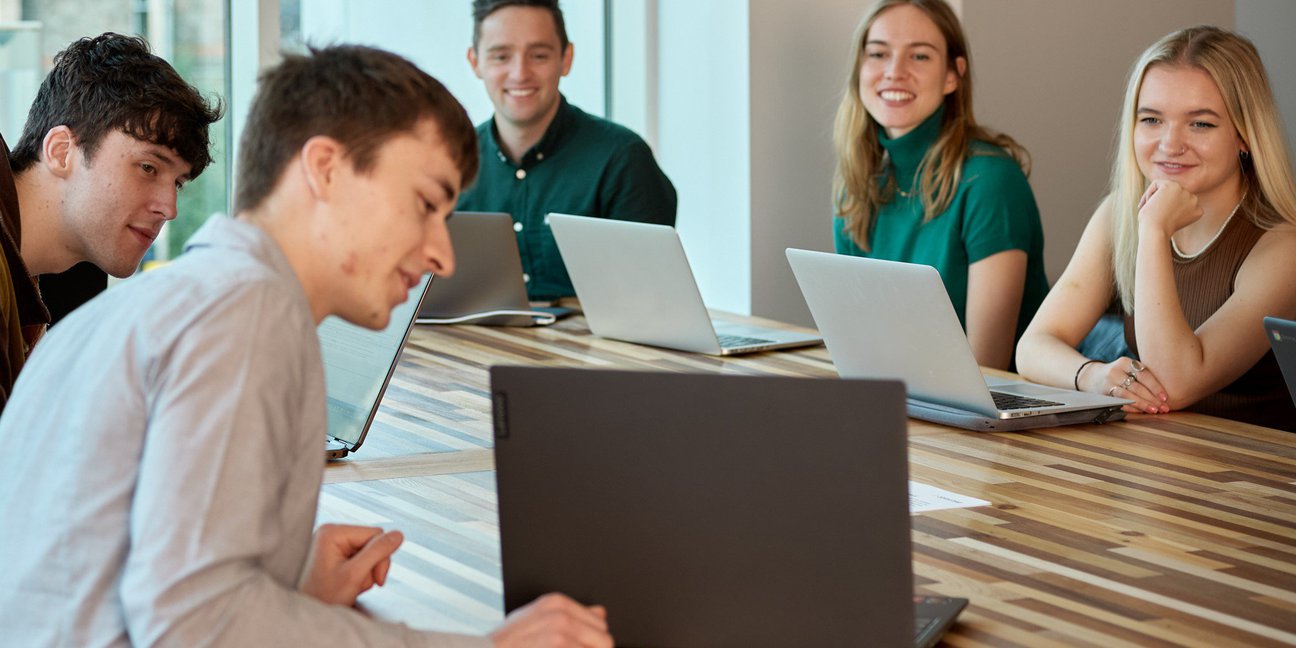 Business and Services,
Tech
Every company is aware of the need to be unbiased during recruitment, both to make fair decisions and select the right person for the role. To help companies improve their processes, MeVitae uses AI and machine learning to quickly redact personal identifying information from hundreds of applications in seconds. Now, with help from Google Ads and Analytics, the company is reaching more organisations around the world than ever, while using its ad spend smartly.
Coming from a neuroscience and engineering background, company co-founder and CEO Riham Satti knew that unconscious biases can be near-impossible for humans to overcome. MeVitae's software uses AI and machine learning to analyse CVs, cover letters, and other documents, and redact words and phrases that may correlate with bias — for instance, name, gender, disability, or ethnicity. The hiring manager then looks at the redacted version of the application, and only after they've made the decision about who they want to interview do they see more information on the candidate. "We're involved in the talent acquisition stage that takes place before interviews, when large companies might have thousands of applicants for one role," says Riham.
Redaction is a process that can be done by humans, but MeVitae can handle it much faster, averaging a few seconds for hundreds of CVs rather than minutes for each document. This means that MeVitae is scaling fast and looking for more business — something that Google Ads and Analytics are helping with. "Before 2020, we'd get a lot of traction through events, panel talks, and discussions on diversity, but during COVID-19, as we were looking to focus on organisations in the U.S. as well as the U.K., we made a conscious decision to use Google Ads to reach our preferred audience," says Riham. After starting to run Google Ads in September 2020, traffic to MeVitae showed a dramatic increase — targeted page views went up by over 4X by October, from 600+ to more than 2,500.
"We also use Google Analytics and the Google Data Studio to drill down into the data and see which terms are doing well for us in organic Search," says Riham. "So we can see who's coming to us from Search or referrals, and use our ad spend where it has the biggest impact. There's a lot of amazing data and insight you can get, whether you want it at high level or you want to dig a lot deeper."
As MeVitae rapidly expands, it's continuing to focus on large organisations as increasing numbers of companies see the benefits of blind recruiting. It has recently been featured in the Guardian, which resulted in a wave of leads — and a growth in organic reach. As the company hires more sales and marketing people, it is, of course, using its own software. "We currently have 10 employees and we're aiming to be a team of 70 in the next few years," says Riham. "We're a relatively small company, but as we grow, it's important for us to build trusting relationships with our clients and partners, and continue to drive the message out there that diversity and inclusion really does matter."
There's a lot of amazing data and insight you can get from Google Analytics and Data Studio, whether you want it at high-level or you want to dig a lot deeper.
RIHAM SATTI, CO-FOUNDER / CEO, MEVITAE