2-MINUTE READ
Almudena uses Google tools and training to avoid cyberattacks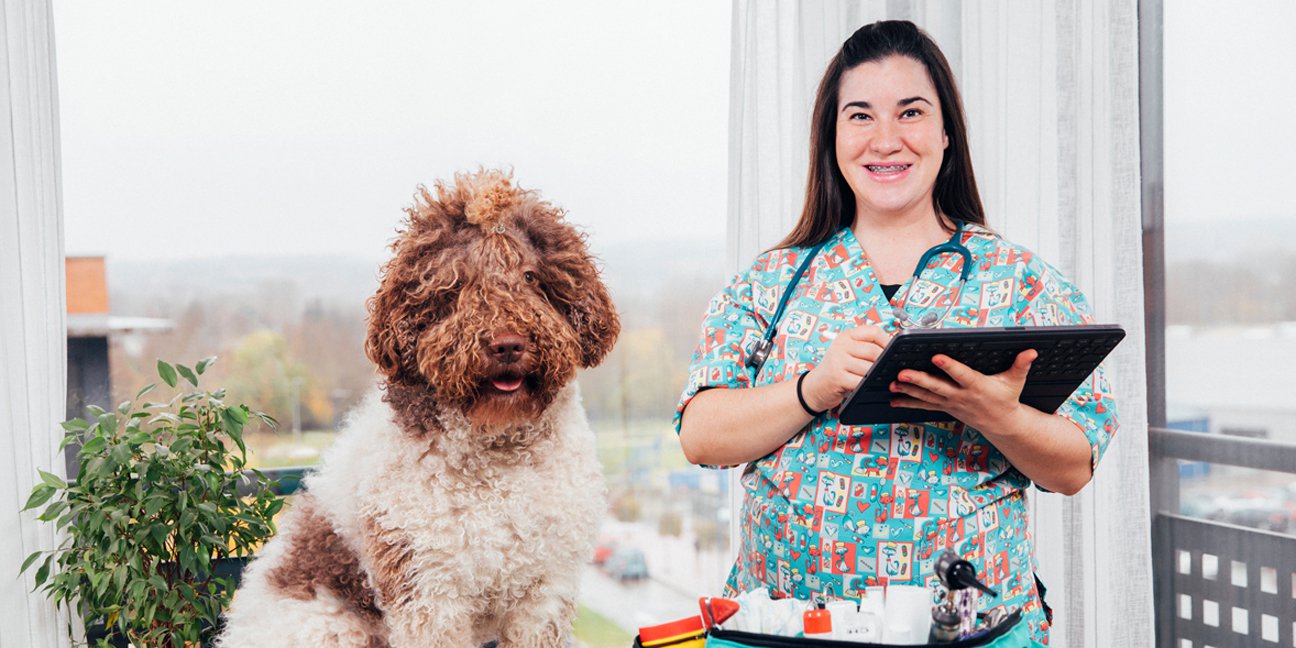 Startups,
Healthcare,
Cybersecurity
Almudena is a veterinarian and animal lover. Like many people, she was affected by the Covid-19 pandemic and spent much more time at home. With the encouragement of her partner, she decided to transform her career as a specialist livestock veterinarian, and move into the digital world.
Almudena created social media accounts to share her knowledge and help improve the lives of people´s pets. "What pushed me to create this project was the thought about all those people who couldn't go to a vet during the lockdown. They needed to know their animals were okay. Many animals get nervous when they go to the vet and are better off receiving care in a more familiar environment".
Despite having no digital marketing knowledge, Almudena gained 1,500 followers on social media in barely a month, and several brands turned to her to recommend their products. "I impressed myself." It wasn't an easy task. She spent 4 hours on her new project every day. "I didn't know you could schedule posts. I was totally clueless. I had to learn how to add emojis and hashtags."
Then, "everything came crumbling down overnight." She noticed a friend request from a fake account using her own photo and she realised that her identity had been stolen. She had become a victim of a cyberattack. "I was heartbroken. The cyberattack wiped everything. It was as if I no longer existed. My followers couldn't reach me as they couldn't find me. I lost many of them forever."
After a week of trying and failing to recover her account, she got in touch with the Spanish National Cybersecurity Institute (INCIBE). They suggested using Google tools to improve the security of her accounts and avoid another cyberattack. Now, Almudena makes backup copies, regularly changes her passwords and uses Google Authenticator. She also took the opportunity to take a training in cybersecurity, with Google Digital Garage.
After some training, she was ready to go back to the digital world and started over with a new name: Mascota.Vet. She now has over 5,000 followers and a team of 4 employees. Almudena says that Google tools have been a valuable resource.
This entrepreneur thinks it is important to talk about real life examples so no one else goes through what she did, and that there should be more events like the 'Protect your Business' training that she attended. The training, organised by Google in Leon in partnership with BBVA and the Chamber of Commerce, focuses on the importance of cybersecurity for SMEs and tools small businesses can use to prevent cyberattacks.
"INCIBE told me about Google tools,and since then I've learnt to make backup copies. I discovered Google Authenticator and two-step verification and I have been changing my passwords every month. The Google Digital Garage courses on cybersecurity were also very helpful."
Almudena Arias, Mobile veterinary clinic