2-MINUTE READ
Naomi Davidson knows all about the pressures on parents, and started The Wellness Action Alliance to support them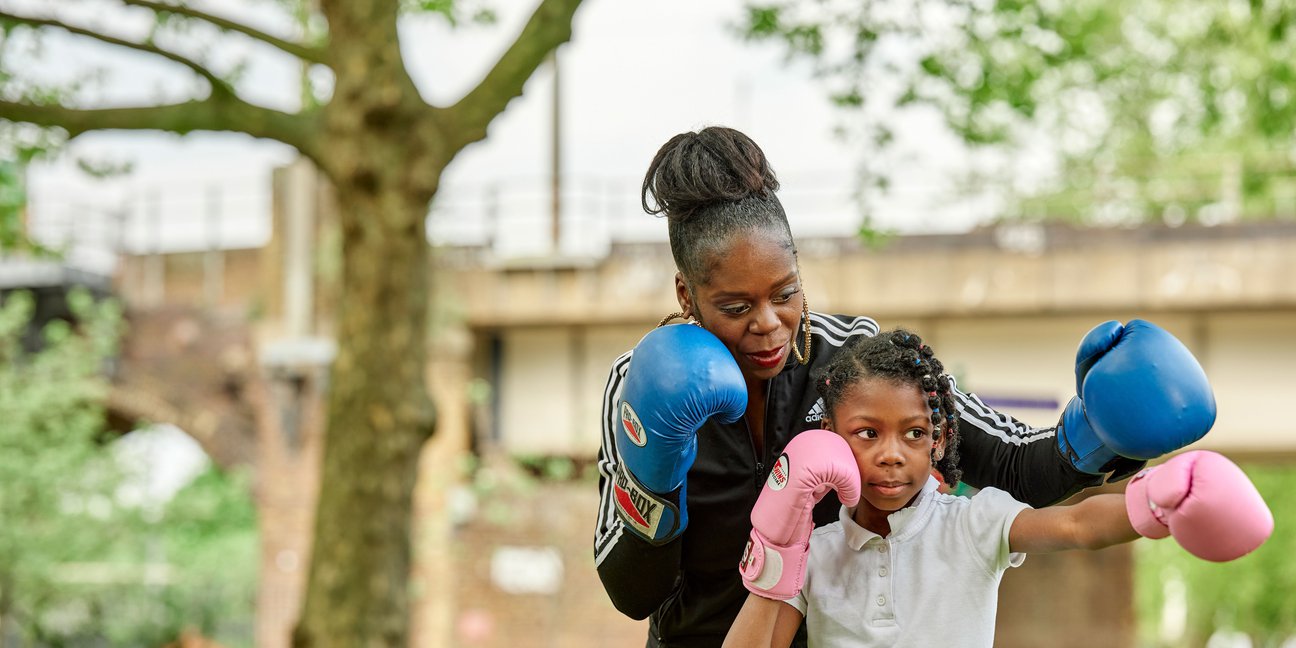 As a single mum, Naomi Davidson knows all about the pressures on parents, and started The Wellness Action Alliance to support them. Now she's expanding, with a little help from Google.
Before becoming a mum 18 years ago, Naomi Davidson had barely ever taken a day off work. Shortly after the birth of her first son, however, she began to struggle under the strain of maintaining a job as a single parent, with little support. "The pressure, guilt, and everything else just became too much," says Naomi. "I was signed off work with stress for three months."
Years later, after volunteering with a mentoring charity for almost a decade, Naomi realised that her experience wasn't unique: parents from all backgrounds come under a variety of pressures that can make it tough to cope. Wanting to help, she started The Wellness Action Alliance, quickly shortened to the simpler Wellness AA. "I decided to put the focus on parents, as there are a lot of organisations already doing great work to support children. But mums and dads can often be forgotten — and if you're supporting them, you really support the whole family."
The Wellness AA launched in early 2020 before COVID-19 lockdowns began, but the pandemic threw its mission into sharp focus. "Many parents were desperate and in need of support, so we responded to their needs and offered online parent forums with guest speakers, experts, family events, information, and signposting services," says Naomi. "But receiving funding from Google.org, through their partnership with Camden Giving, alongside one-to-one mentoring, really enabled us to establish ourselves as a business. I'm used to supporting people, but I don't have a business background — it's really a whole different mindset to get into."
Google mentoring helped Naomi better understand the challenges of running her service, including a lack of resources. "At one point, my mentor said: 'Look, for what you want to do, you're going to need help. You simply will not be able to do everything alone,'" says Naomi. "And that really helped, to almost be given permission to ask for support."
Since her Google mentoring, Naomi has taken on a number of volunteers who help with the service, and run five live events, including Mother's and Father's Day self-care courses — with further services planned for dads. She's also been in touch with several schools, with the ultimate aim of finding more parents to support via their networks.
Over the coming months, Naomi's planning to recruit more volunteers and staff to help roll out Wellness AA courses to more parenting groups, schools, community centres, and libraries. She's also hoping to get a more permanent hub for the business, and find ways for it to generate its own revenue.
For now, though, every parent she helps is a win. "There was one mum who attended our first parent conference last year who had lost her job during the pandemic, and I remember how insecure she felt and how stressed she seemed — and it reminded me of where I was once," Naomi says. "And now, seven months later, she's starting her own business. Seeing that journey, from someone not being able to really think about how she was going to support herself to now having a plan for her life — that's really special."
"Receiving funding from Google, through their partnership with Camden Giving, alongside one-to-one mentoring, really enabled us to establish ourselves as a business."
NAOMI DAVIDSON, FOUNDER, THE WELLNESS ACTION ALLIANCE