2-MINUTE READ
Using Google Business Profile to support small businesses through challenging times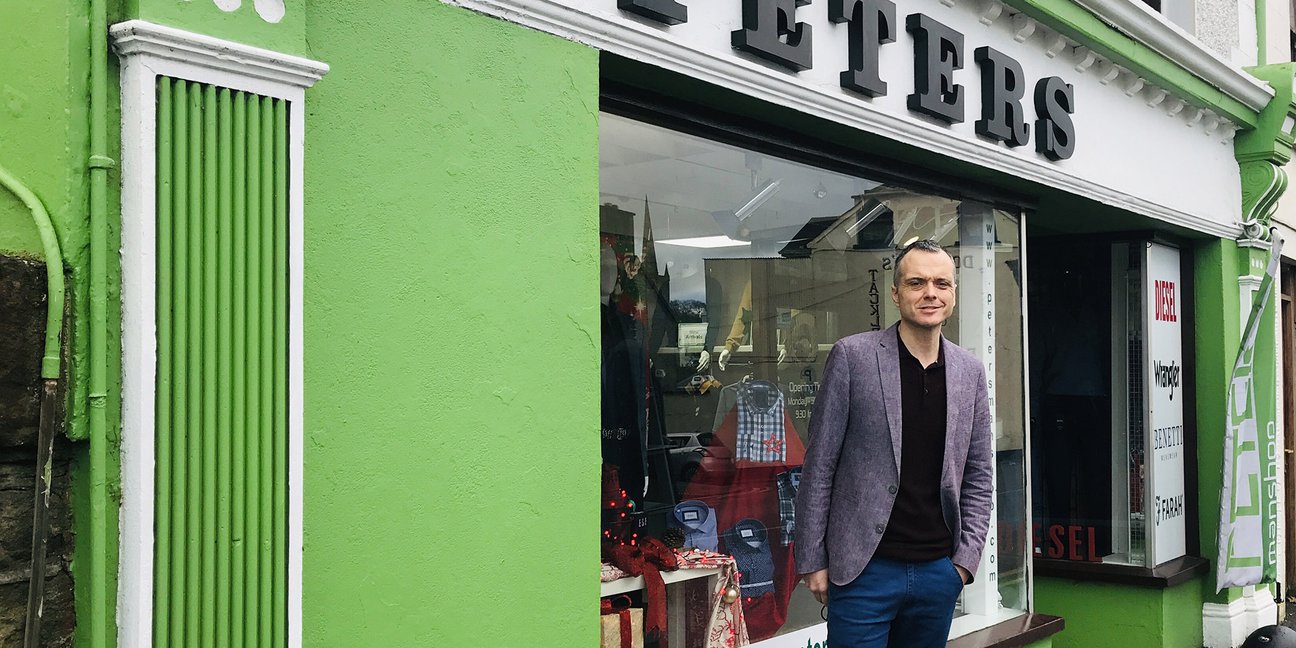 Peters Manshop is a family drapery business of 50 years – an integral part of Donegal Town. I joined my parents in the business nine years ago on a full-time basis after spending many years working in Dublin, educating myself on the skills needed to manage a drapery store. My role now is to consolidate the market we have and to look for new opportunities.
My business means everything to me. Not only is it my livelihood, but it also represents over half-a-century of my family's hard work. The activities of the business impact every part of my life. I think about it seven days a week. In reality that's the nature of being self-employed and an independent retailer.
I started using Google Business Profile four years ago. It's the foundation stone of my drive to modernise the business. It'll enable me to add to the legacy that my parents built.
It has given me a presence where previously I was invisible. When my business closed due to Covid, I relied heavily on customers outside my region for support. Without them, I would have been in trouble. Google Business Profile and the suite of tools greatly helped me to reach people who had never heard of Peter's Manshop. Equally, the Covid update options reassured my customers that my business was locked down temporarily but not closed down.
My favourite part of the month is when I review how many customers found me on Google or called me directly from a search. This quarter, 98 people called me directly to enquire about stock and 270 visited the website. The decision to embrace Google Business Profile four years ago has had a lasting impact on my business.
My hopes for the future are that I want to grow, expand and evolve the business as the market dictates. As more and more business takes place online, a digital presence is essential.
Marketing results are notoriously difficult to measure. With my Google Business Profile "customer actions" data I can see exactly the fruits of my efforts. In addition, my posts get a consistently high number of views and customers regularly use Google to post reviews from their instore service. It is very reassuring that my time invested generates a positive return.
My digital presence is designed to keep my business in the mind of the customers, it's my new shop window designed to tease the customer in-store or to my online store. My Google Business Profile presence assists greatly to achieve this.
"My favourite part of the month is when I review how many customers found me on Google or called me directly from a search. This quarter, 98 people called me directly to enquire about stock and 270 visited the website. The decision to embrace Google Business Profile four years ago has had a lasting impact on my business."
RAYMOND ROONEY, OWNER, PETERS MANSHOP