5-MINUTE READ
How Google Business Profile helped Glendowen Craft Studio increase sales and share their local craftsmanship with a new customer base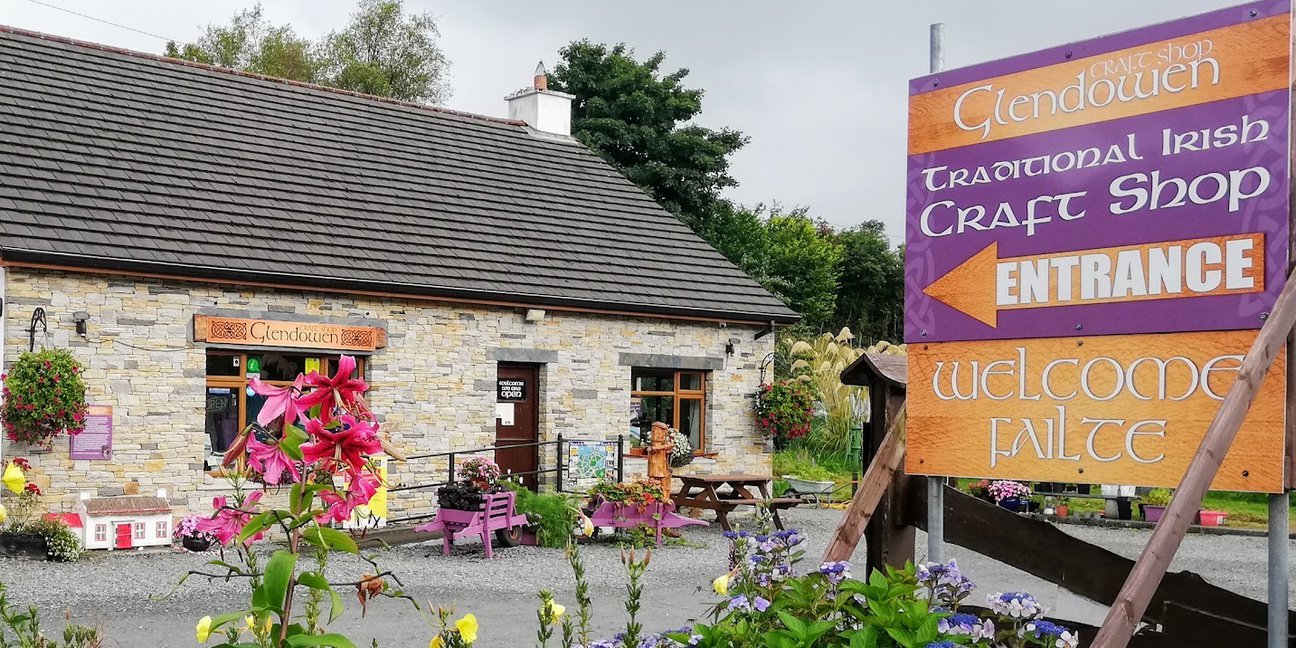 Growing up I learned to sew and crochet at a very young age from my mother who instilled in me an appreciation for hand crafted and unique pieces of work.
On travels throughout Ireland my mother took me to visit craft shops and art galleries, nurturing a love for handmade goods. At the age of 19, I began selling my crafts at craft fairs and craft shops around Ireland and beyond. As I got older I began to dream of owning my own shop, a place infused with warmth and beauty of lovely Inishowen and displaying the creativity of my own skills passed down from my mother and the skills of other Irish crafters.
I never had the urge to leave the beautiful Inishowen Peninsula, with its stunning landscape and natural beauty, so in 2005 ,I opened Glendowen Craft Shop and studio, it is here I now make and design Donegal Tweed garments, accessories, homeware and wall hangings all sold exclusive at Glendowen Craft Shop. I also stock a wide range of Irish produced crafts and gifts. We are also a Failte Ireland approved tourist information point.
It is with great pleasure that I can welcome locals and visitors from all over the world to Glendowen Craft shop and give them a unique shopping experience and point them in the right direction for the best places to visit and hidden gems that us locals know about.
My business is a way to keep local craftsmanship and heritage alive. I support local craftspeople and share our knowledge with visitors from across the world. We make one-off things so it is difficult to supply shops. My store is a place where individuality and craftsmanship are celebrated. I feel very lucky that I was able to turn what was a hobby into a business in this beautiful part of the world that I am proud to call home and as the saying goes " if you love what you do, you will never have to work a day in your life."
We are based in a very remote part of Ireland and almost all of my customers pre-COVID were tourists who found me through Google Business Profile and used Maps to get here. Over the last year, I've been amazed at how many local people have been coming in to buy things - they've known when I'm open thanks to Google Business Profile.
Our great Google Business Profile reviews mean that people make the effort to drive here and learn about what it is we're doing. With ever-increasing footfall, Google Business Profile has helped us to grow our business in ways that we didn't think possible.
My plan is to put on more visitor experiences and demonstrations, which will add a new dynamic to the store.
Like most businesses I was closed for most of the last year, so it is hard to judge the results, however, from the time I reopened, on May 17th, Google Business Profile has been a fantastic tool to attract customers. My craft shop is located on a main road, but is approx 4km from the nearest village, so customers need directions. I have been told by my customers that Google Maps have directed them straight here.
With having opening times on my Google page they do not travel here and find it is outside opening hours. Before Google Business Profile, I would have depended on leaving flyers in establishments that had visitor attractions to promote my business, now I notice customers Google, crafts or gifts in Donegal and find my shop which is great because I am getting customers I would never have reached out to before so more customers are getting in touch and leaving reviews.
Before COVID 19, when we had international visitors I saw that many foreign visitors were arriving here knowing what to expect as they did their research on Google before they left their home they had their visits planned. Google Business Profile has definitely increased sales and helped my business reach a whole new customer base that I would never have had before.
"Google Business Profile has definitely increased sales and helped my business reach a whole new customer base that I would never have had before."
ANN MCGONICLE, OWNER, GLENDOWEN CRAFT STUDIO