5-MINUTE READ
Using GMB to support small businesses through challenging times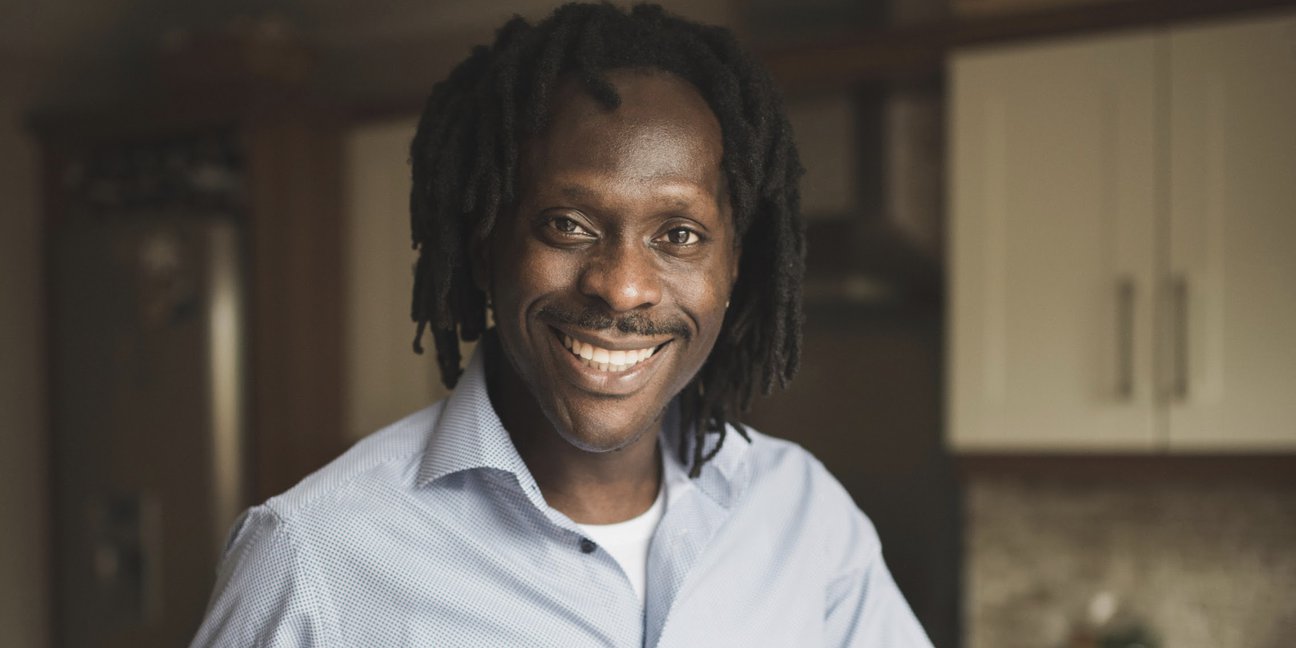 MOUNTMELLICK, COUNTY LAOIS IRELAND
Cooking and blending spices is something that I have always loved! I grew up in Lagos, surrounded by a wide variety of herbs and spices as my mother owns a small food store back home. Being in a position to combine two of my biggest passions in life, food and sales has literally been a dream come true!
My business means representation! My business means my culture and my heritage are brought to the forefront as they are an integral part of the brand that I have created! My business is who I am, it's my journey in a jar! There's a whole world of African culture waiting to be discovered and I am taking the palate to places you can only imagine! My brand is Ireland's First African Inspired Sauce Range. I put a huge amount of effort into my branding, from jars to label design and functionality, every little piece of what I have created is unique. My journey across the African continent and on to Europe, inspired my Flavour Safari Sauces - they tell a story of a flavour journey across two continents, showcasing a fusion of the Freshest Irish Ingredients and the finest of African Spices.
I started using GMB in October 2019 after attending a Google/Digital Garage Event in County Laois. GMB has made it easier for my customers to find me online and get my contact details as I have been contacted by a lot of customers who have used Google to find me! Using GMB has increased my presence and visibility online, including a platform for customers to leave reviews which in turn leads to an increase in brand awareness.
This past year has been an extremely testing time for businesses across the globe. Although I've only been using GMB for just over a year, I have seen both an increase in customer contact via my GMB listing and I've also received 5 star reviews of my products which lets me know that I must be doing something right and in turn increases trust and brand reputation. The customer feedback aspect is going to be fundamental in letting others know both about your products and what they thought about them and hence both my GMB profile and my product reviews therein will be a continuous point of reference and a key asset to my business going forward!
My hopes for the future of the business are to continue to grow, evolve, innovate and excel within the food industry, GMB can help me to achieve this! By using the tools available, I can continue to identify consumer habits and trends and interact and connect with my consumer base! A journey of a thousand miles begins with a step and that first step for my business was creating my GMB Profile!
The most useful aspect of my GMB profile over the past year has been the ease of accessibility to my business and it's contact information. Having my business listed on a GMB profile means that the information is always accessible as opposed to a customer having to go searching for contact details or opening times. Once a customer or potential stockist / retail / food buyer Googles my business name, all my contact information is readily available to them and as Google is a trusted source of information, it helps to have my business listed on GMB as it shows both authenticity and accuracy, as I am in control of updating my own information and can be guaranteed that my customers / potential clients are accessing the correct information about my business! Having the direct links to both my website and also directions to my business is an extremely useful function. All my information is in one accessible direct point of contact and having the option to be able to both upload photos of my products, change and update my opening hours is a great asset to my business. Basically, my GMB profile is a one stop shop containing all my business details for my customers to access in real time!
As a result of using GMB, Sales are up 59%.
Website: http://flavoursafari.com
"My business is who I am, it's my journey in a jar! Using GMB has made it easier for my customers to find me online! There's a whole world of African culture waiting to be discovered and I am taking the palate to places you can only imagine!"
MICHAEL ONALIMI, FLAVOUR SAFARI