2-MINUTE READ
Guide Dogs wanted to raise awareness of its services for children, which include everything from teaching young children to use a cane to preparing for their first day at school — so the charity turned to YouTube to help make it happen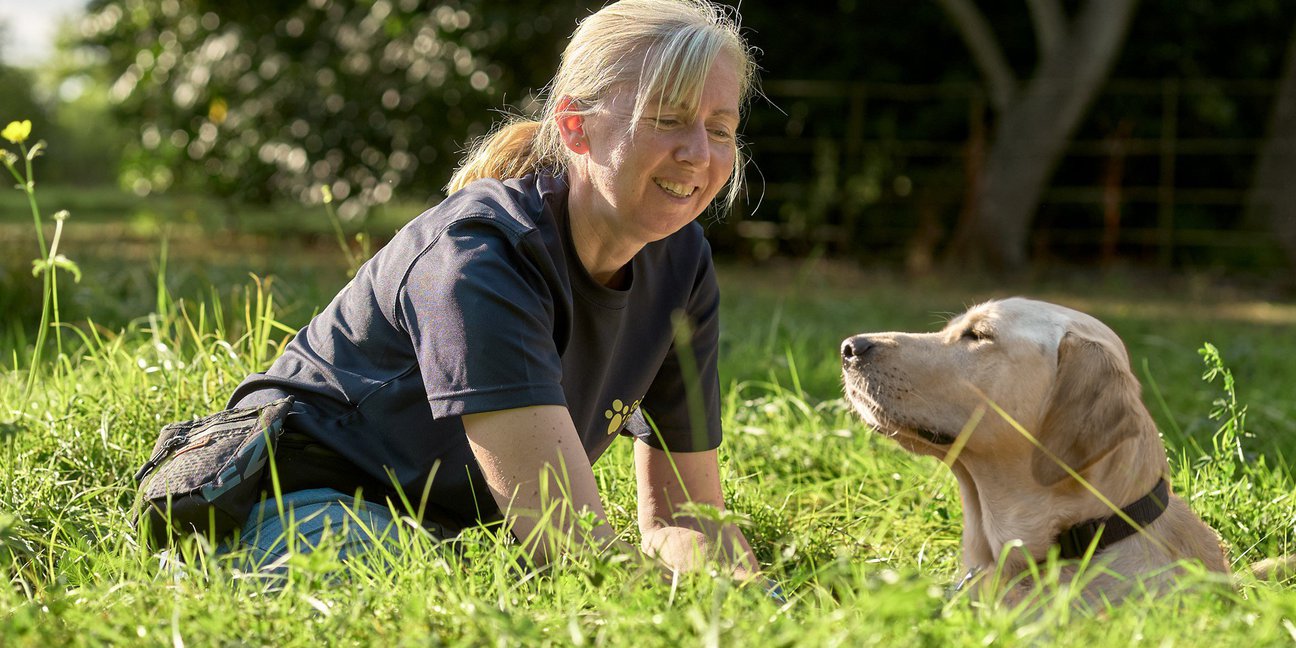 The Guide Dogs for the Blind Association, known by the working name Guide Dogs, is a well-regarded charity, but many people aren't aware that the organisation's offerings go beyond its best-known canine services. The not-for-profit entity was keen to raise awareness of its services for children, which support some of the 35,000 children and young people living with a vision impairment in the U.K.
"Our research shows that few people know about the range of services we offer, or people we support," explains head of brand Pip Brady. "Along with guide dogs and buddy dogs for children, we also provide emotional support to families of children with a vision impairment, we provide technology and sensory equipment to the children including CustomEyes Books, which are books tailor-made to suit each child's eye condition, we offer education support and help the children learn invaluable skills for life as well as help them develop through play. In addition to this, we arrange family activity days and events for children and parents to meet other families.
"With this campaign, we wanted to increase awareness of these broader services, showing how we can support people with sight loss from the day they're born, and in the case of this advert with the big milestone of starting school."
The charity's aim was to share this message with a broad audience in order to get the word out to a younger group. Data from an earlier campaign in March 2020 had shown an increase in engagement for the charity's adverts on YouTube, particularly when viewed on television screens, findings that Guide Dogs decided to act on.
"YouTube's performance for the previous campaign was fantastic. We were getting engagement across mobile — and we were seeing an increase in YouTube videos viewed on television," says Janine Duggan, senior digital marketing and planning manager at Guide Dogs. "So we increased our resources and efforts for the next campaign, not just editing down TV adverts but also storyboarding for channel-specific content. In addition to this, we created supporting content for YouTube only, such as behind-the-scenes videos, and interviews and soundbites with the stars of the advert."
The charity began filming in June 2020 amid COVID restrictions, telling the story of five-year-old Nell, who lives with a vision impairment, and showing her learning to navigate her new school before the first day of term. The advert appeared online at the end of August 2020, to coincide with the return to school for most children, and the Guide Dogs team were astounded by its success on YouTube.
"Our primary objective was one of brand awareness and reach, and we did really well with our YouTube campaign — achieving almost 11.5 million impressions, which was 186% up against our initial forecast," reveals Janine. "We saw over 3.1 million completed video views, which was 101% of forecast."
Guide Dogs also benefits from a monthly Google Ad Grants bursary of $10,000, which is utilised in addition to the charity's own marketing spend across Google Search ads and YouTube. "Even though this was an awareness campaign built to optimise reach, we generated over 11,000 click-throughs — which was 148% of forecast," says Janine. "It showed that it was worth making the investment in the specific video style for the platform, and has put YouTube very much on our radar, moving forward. Our plan is to use YouTube and a number of Google tools and initiatives to raise more money, gain more volunteers, and help even more children."
"Our primary objective was one of brand awareness and reach so we did really well with our YouTube campaign — achieving almost 11.5 million impressions, which was 186% against our initial forecast."
JANINE DUGGAN, SENIOR DIGITAL MARKETING AND PLANNING MANAGER, THE GUIDE DOGS FOR THE BLIND ASSOCIATION