Digital Coaches for diverse businesses
Gain skills to grow your business from your Digital Coach
No matter where you are on your entrepreneurial journey, join your local Coach for training and coaching to help your business take the next step like how to connect with customers, sell products online, and improve business productivity – for free.
Find your Coach
93%
Business owners who learned new skills to take the next step for their businesses like how to drive website traffic or reach new customers1
96%
Participants recommend Digital Coaches' workshops to other small business owners2
Connect with your Digital Coach
Join your Digital Coach for live workshops, hands-on coaching, and opportunities to learn directly from businesses in your community.
Angelina Darrisaw

National Coach

Founder and CEO of C-Suite Coach, a career-coaching resource that helps organizations retain and engage diverse talent.

Jake Foreman

Indigenous Community Coach

Director at New Mexico Community Capital, an organization that provides tools to emerging Indigenous-owned businesses and tribal enterprises.

Roberto Martinez

California Coach

Founder and CEO of Braven Agency, a digital marketing agency, with over 14 years of marketing and entrepreneurial experience.

Chelsea Brosterhous

Oregon Coach

Owner of Chelsea's Marketing & Ad Agency, an agency that provides digital marketing strategies and social media coaching to small businesses.

Mary Rábago

Arizona Coach

President and CEO of Mary Rabago Productions, a marketing agency helping businesses and corporations reach the Latino buying power.

Vicky Sepulveda

Texas Coach

CEO of Crossing Bridges Consulting with more than 19 years of experience working with small businesses in areas such as marketing and strategic planning.

CJ Harris

Illinois Coach

Award-winning designer, creative strategist, CEO and Creative Director of That's So Creative, LLC.

Lindsey Newland

Iowa Coach

Founder & Owner of The Newland Company, a graphic design and marketing strategy firm based in Ottumwa, IA.

Katrina Turnbow

Michigan Coach

Entrepreneur dedicated to closing the digital divide by activating other entrepreneurs through digital marketing education and training.

Teresa Heger

Michigan Coach

Owner and Founder of Teresa Heger Coaching & Consulting, an organization that provides leadership development to entrepreneurs and small businesses.

Keisha Mabry Haymore

Missouri Coach

Author, speaker, motivator and Director of the Elevate/Elevar Accelerator for Black & Latinx entrepreneurs.

Lindsay Sims

Ohio Coach

Founder and CEO of Predictable Results Marketing, an organization dedicated to helping small business owners scale through digital marketing strategies.

Janet Hurn

Ohio Coach

Senior Director at Miami University Regional E-Campus working to increase access to education and opportunities for all.

Jarrod Foster

Oklahoma Coach

Co-founder and Chief Operations Officer at Elephant Rock Garden Supply and a U.S. Army Veteran.

Gilberto Herrera

Alabama Coach

CEO of Scale You Consulting, a firm that grows and builds profitable brands through direct response branding and marketing.

Sterling McKinley

DMV Coach

Sterling is founder of Diversify Digital, he helps entrepreneurs and businesses enhance their digital skills, enabling them to thrive in the ever-changing digital landscape.

April Ross

Georgia Coach

Owner of BeeTV Network, a television platform featuring interviews with community leaders, small businesses, and tips for growth.

Vicente Pimienta

Florida Coach

Co-Founder and CEO of Digisults, an agency that helps business owners transition from traditional commerce into digital commerce.

Krystal Hardy Allen

Louisiana Coach

CEO of K. Allen Consulting, a successful global management firm that trains school, nonprofit, and business leaders.

Enovia Bedford

North Carolina Coach

Enovia is the Founder of VettDeck, a multicultural marketing agency that offers support in a wide range of topics including sponsorship strategy and experiential event solutions.

Tierra Norwood

North Carolina Coach

Owner of Ajon's Professional Solutions, an agency that helps entrepreneurs market and scale their businesses with cutting-edge strategies.

Ken Walker

South Carolina Coach

Entrepreneur dedicated to investing in South Carolina as a realtor and business mentor.

Lara Hudson

South Carolina Coach

Community Development Director for the City of Greenwood and the Uptown Greenwood Development Corporation.

Netta Dobbins

Tennessee Coach

Founder of Mimconnect, a consulting agency and professional networking platform helping companies recruit, train, and develop diverse talent.

Courtney Stringer

Virginia Coach

Director of Community and Business Development for The University of Virginia's College at Wise, responsible for entrepreneurship, professional development and customized training solutions.

Sandra Garcia

New York Coach

Marketing and brand elevation strategist, diversity and inclusion leader, and Afro-Latina content creator.

Soleil Meade

Pennsylvania Coach

CEO of Soleil Branding Essentials, a leading branding & design agency that aims to enhance companies' brands through graphic/web design, strategic planning, project management, and marketing services.

Joshua Miller

Pennsylvania Coach

Entrepreneur with years of experience working independently for small business owners providing consultation, photography and media marketing services.
PROGRAM NEWS
Empowering businesses in small towns with the help of local Digital Coaches
The Digital Coaches program is expanding to help business owners who live and operate in small towns build new skills to grow. Ten new Digital Coaches– onboarded through Main Street America– will offer free training for small businesses to help them reach new customers, thrive online, and grow.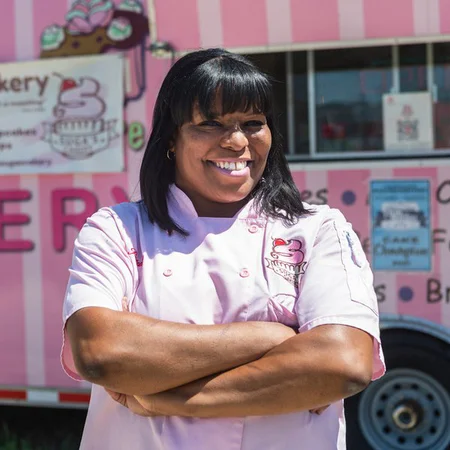 My Texas Digital Coach taught me how to use Google Business Profiles and Google Ads effectively. Today, Google Ads drive about 80 percent of the business, and my Google Business Profile has collected almost 300 five-star reviews.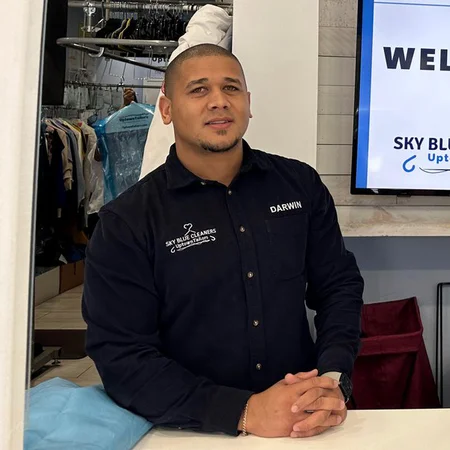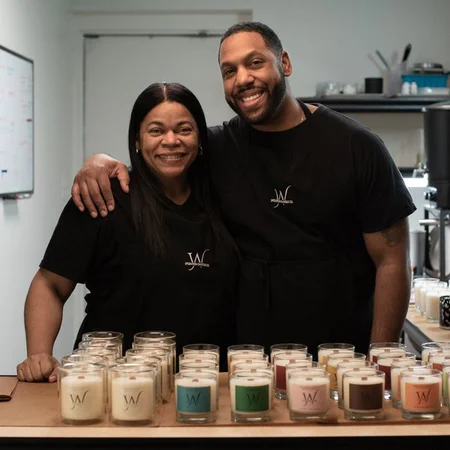 After attending several workshops hosted by our Pennsylvania Digital Coach, we were able to improve our understanding of Analytics. We now look at them on a monthly basis to see the different user trends to inform what to market, who to market to, and where.
Connect with us on social media
Follow @digitalcoachesprogram on Instagram to stay up to date about upcoming events and resources to help you grow your business.
Follow us on Instagram
Frequently asked questions
Grow with Google Digital Coaches are local marketing experts and entrepreneurs who help diverse small businesses grow. They offer live training and hands-on coaching on topics like how to connect with customers, sell products online, and improve business productivity – for free.
Digital Coaches are local marketing experts and entrepreneurs. They are community builders who have found their own success and share the insights, knowledge and expertise they've gained with Black, Latino, Indigenous, and small town businesses in their local communities.
Digital Coaches are based in over 20 states. From Ohio, Texas, and Pennsylvania; to California, New York, Iowa and more; Coaches train diverse business owners in metropolitan and small town communities in their states. In addition, our Indigenous Community Digital Coach offers training and coaching to small businesses across Indian Country.
Google created the Digital Coaches program to help small businesses grow with the help of local coaches from their communities. Digital Coaches are marketing experts and entrepreneurs who offer training, hands-on coaching, and ongoing opportunities for businesses to network. No matter where a business owner is on their entrepreneurial journey, their local Digital Coach can help them build skills to take the next step for their business.
The Digital Coaches program started in May 2017.
Workshops and programming led by Digital Coaches are free.
Grow with Google workshops are open to, and meant to support, all small business owners. Digital Coaches do focus their outreach to diverse communities who have historically had a more difficult time entering the digital space – including Black, Latino, Indigenous, and rural-based small businesses. Digital Coaches provide training and hands-on coaching to help these businesses grow – for free.
1Google x Kantar Impact Research 2021 Report
2Digital Coaches program data